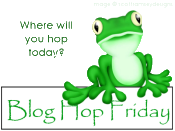 KLs Cupboard has been uber (not sure where this word came from, but we like it) busy this week...
Complete blog re-design
Brand new logo
Growing and have added a new company, the Country Gourmet
Fellow bloggers know how long these things take, so I am sure you will appreciate why the articles have been so slim this week and if that wasn't enough, Mommy & Daddy finally have a "Date Night" scheduled for tonight and I can't even begin to tell you how long it's been since we had one of those!
Since the brain has done double duty this week and needs to reserve the few remaining cells for tonight, today's post is featuring some products from our new product line with the Country Gourmet.
Jams, Muffin & Cakes, Oh My!
Chipotle BBQ Sauce
Apple Butter
Jams, Jellies & Syrups
A Little Bit of Everything....
Thanks for Hoppin' By!
~Keeping Life Simple by Mixing It Up!

Want to read more articles similar to this one?